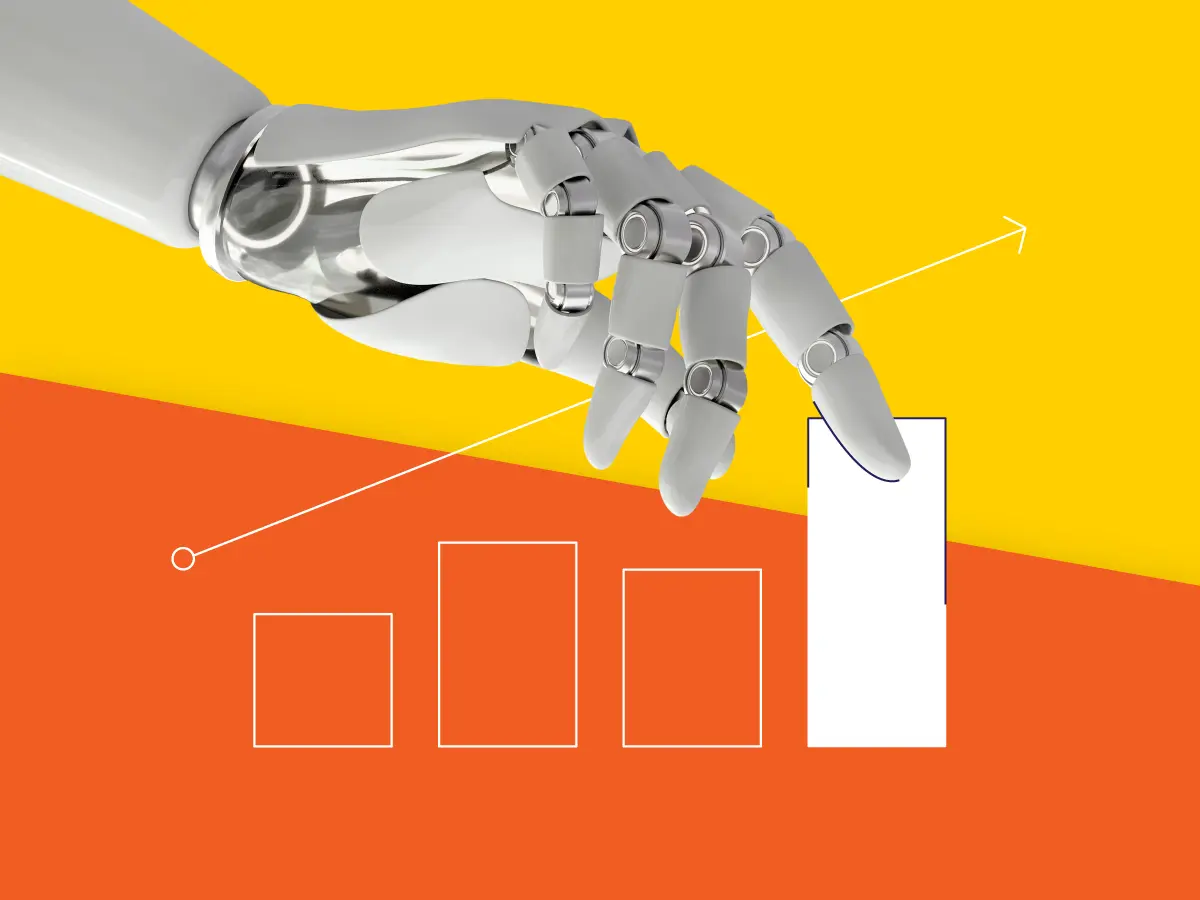 Artificial intelligence (AI) has been on the horizon for quite a while now. It has changed how we browse the Internet, live, work, advertise, and shop. So, how can eCommerce benefit from machine learning (MT) and artificial intelligence?
In this article, we'll cover some ways to enhance your business and suggest some AI and MT solutions you can integrate into your Magento e-shop.
Embrace the change
How to adapt? What to adopt? How to stay at the top? When is it time to change? When is it time to hold your horses?
If change is inevitable, why not ride on the wave of the tech revolution?
At Alva Commerce, we acknowledge that AI has become a game changer for eCommerce and sparked fear of lagging behind. For merchants who already have so much on their minds, it may be quite cumbersome to make sense of all AI and MT solutions, integrations, and platforms available in the market.
You don't have to face these tremendous changes alone, Alva Commerce will fight in your corner to advocate the interests of your business. We commit ourselves to smooth the adoption of brand-new technologies for merchants.
Our team constantly explores new ways to improve user experience, conversion rates, ROI, and management for our clients' apps and websites.
Want to learn more about AI solutions for Magento 2?
Contact us to book a non-binding consultation with our team.
Ways for your Magento shop to benefit from AI
Artificial intelligence solutions can be used in many facets of sales processes. Based on our experience and expertise in the realm of eCommerce, our team has developed ideas to boost your online shop with AI solutions:
Optimize product search and discovery
Personalize to convert more
Improve your customers' experience
Minimize revenue leakage
Personalize to convert
Whether new and returning shoppers become buyers depends on showing them the right products at the right time. But how can you know what are the "right" products, and when is the "right" time?
The answer is leveraging a comprehensive understanding of each shopper gained by machine learning and data analytics. They enable you to get to know your customers better so that you can offer them more appealing custom-made deals. AI can analyze user behavior, purchase history, and preferences to make up personalized product offers.
Your web app users are likelier to buy products that align with their preferences. So, with such a tailored approach, you can enhance customer engagement and increase conversions.

Optimize product search and discovery
In sales, you need to understand your customers to succeed. You need to predict what their target audience might like and when is the right time to offer the relevant products.
Can you guess your customer's desires in advance? You can!
Finding the right product can be a daunting task. However, AI-powered solutions can make your customers' life way easier. The tech market offers search tools that use natural language and machine learning to predict user queries. It's your opportunity to create a better user experience to win over buyers' loyalty.
Many such systems combine the learning engine, users' search data, and your specific configurations to suggest the products that meet the buyers' needs and sellers' preferences. In this way, you can achieve more accurate search results, facilitate product discovery and help your customers find what they need fast.
Improve your customers' experience
Customer service is a cornerstone of a successful business. AI-driven chatbots and virtual assistants have elevated customer support to brand-new heights. These intelligent systems can handle routine inquiries, provide instant responses, and so much more.
With such tools, you can ensure high customer satisfaction, round-the-clock support, and fast response at low costs.
Minimize revenue leakage
Loses in sales are often attributed to poor user experience and high competition in the market. But what if there are losses you aren't even aware of? The leakage that you had no idea existed.
Advanced AI data analysis can spotlight the cracks through which your revenue might slip unnoticed. Several solutions on the market offer intelligent reports and analytics. Using those, you can easily identify where your revenue is leaking. This data empowers decision-makers with actionable insights to fine-tune operations and strategies.
AI can offer discounts and encouraging prompts to prevent users from leaving your store without checking out. Additionally, algorithms can suggest to users some products that others bought with what they have in the cart. So, you will stop losing revenue on products you could have sold but never did.
Curious about other ways to boost your sales with AI?
Let's brainstorm together!
What are AI-powered solutions for Magento?
Since Magento is one of the most popular platforms for eCommerce, the tech market offers a wide range of AI solutions to integrate with it.
We'll primarily consider Magento integrations for product search optimization. Such improvements will likely quickly and significantly increase your revenue and customer engagement.
Most of the suggested solutions can be incorporated into multiple platforms. Our team can implement integration for any of the most popular eCommerce platforms, including Shopify and WooCommerce. Learn more about the services we offer here.
SLI Learning Search Connect extension for Magento
It's a Magento-verified integration by SLI Systems that will help you increase the average order value (AOV) and ensure that your buyers return to you for more. The most significant advantage of this extension is the AI-powered search. It contributes to significant improvement in conversion rates and higher AOVs.
SLI Systems also offers a comprehensive eCommerce console where you can configure custom search suggestion rules. You can track, understand, and predict user demand with embedded dashboards and reports.
Product Discovery Suite enables you to turn visitors of your web app into loyal and engaged customers. Moreover, it predicts what products may interest shoppers at different stages of the buying process.
How can you benefit from using SLI Learning Search Connect?
Better experience
Buyers get the most relevant suggestions, find what they need fast, and are more likely to buy successfully.

Intelligent reporting
Track all significant indicators with easy-to-use dashboards.

Search personalization
Increase the conversion by up to 50% increase by using SLI Systems search personalization tools.
eCommerce Search extension by Sense Fuel
Acknowledging that sales rely on understanding and predicting customers' needs, Sense Fuel has developed a search tool that predicts each shopper's desires.
By combining behavioral learning, personalized search, and merchandiser configurations, this solution presents users with items that match their needs and your selling strategy.
Crafted by and for retailers, Sense Fuel includes a handy business console where you can:
execute planned sales strategies
spotlight top products
showcase key brands
With multiple dashboards offering real-time KPIs and data, you get valuable insights into users' search and purchasing behavior. So you can analyze the trends, identify areas to improve, and see the visualization of how promotion impacts your sales.
How can you benefit from using eCommerce Search by Sense Fuel?
Individualize search
Predict and present uniquely tailored product combinations that satisfy shoppers' desires and needs.

Sell smarter
Intelligently respond to your users' search queries thanks to auto-learning based on their interaction with your website.

Benefit from analytics
Use the data and reports to navigate your sales game better and timely spotlight broken buying flows.

Hello Retail extension for Magento
Hello Retail is a Nordic-based company that uses the data-driven approach to improve and personalize the shopping experience for your webshop.
Intrigued by the rapid growth of AI, the company has recently changed its philosophy to adapt to market changes. It implemented new AI-powered algorithms that combine user, product, and eCommerce intelligence to achieve higher personalization for users and higher revenue for store owners.
Hello Retail for Magento will help you increase your store's conversions, increase the value of every shopping session, and turn one-time buyers into loyal customers.
The extension for Magento offers:
Personalized recommendations for each customer
Optimized site search
Newsletters and email cadences with personalized product recommendations for each individual customer
Reminders about abandoned carts, viewed products
Customer-friendly and engaging wishlist of products
How can you benefit from using Hello Retail?
Elevate engagement
Elevate click-through rates by up to 30%.

Double conversions
Achieve a twofold increase in conversion rates.

Increase Average Order Value
Skyrocket the average order value by up to 75%.
Nosto extension for Magento
Nosto is a Magento Premier Technology Partner. It offers a fully-fledged platform for enhancing your eCommerce.
The extension for Magento offers an unbelievable level of control over what is being shown to the customers and what is being promoted according to your preferences. Nosto ensures the highest level of relevance for your users, so they get engaged and finalize their shopping.
Nosto search relies on artificial intelligence algorithms, continuous learning, checking for synonyms, spelling, and autocomplete. With all that, you can be 100% sure your customers will find what they need on your website.
Nosto extension for Magento includes:
Optimized search to match customers' preferences
Personalized product suggestions
Custom-tailored newsletters and email cadences for better engagement
Reminder notifications and in-store pop-ups
Web store analytics, including key metrics, insights about users and their shopping habits
Product categorization
A/B testing options
How can you benefit from using Nosto?
Guide your customers
Control what products your customers see and what is being promoted.

Offer personalized experiences
Personalize content and craft individual-oriented email marketing outreaches, notifications, and pop-ups.

Get to know your audience
Segment your customers, test your strategies, and get insights about your business's tendencies.

Findify Magento integration
Findify is an eCommerce solution for personalizing and optimizing product search. It utilizes unique AI-driven mechanisms, NLP, synonyms identification, and advanced data analytics to ensure the most pleasing digital experiences both for you and your customers.
The company also offers an advanced merchant suite to empower your business with maximum control over your sales. It enables you to identify opportunities and losses you never suspected to exist.
The suite that includes:
Enhanced product search
Personalized content and suggestions
Product categories, collections
Analytical dashboards
How can you benefit from using Findify?
Maximize sales with search
Make sure that your customers can find what they need, even if you own a huge web store. Offer relevant product suggestions.

Streamline management
Achieve full control over personalization and optimization algorithms, tailor the user experience, and highlight brands and products you need.

Understand your customers
Track your shoppers' behavior, choices, and preferences. Monitor your website tendencies to address any issues rapidly.
Klevu for Magento
Klevu primarily offers advanced search and product discovery for Magento. Powered with AI algorithms, NLP, and ML, the integration ensures that customers will find the products that would be interesting for them in your online store.
Besides the extension, Klevu also includes a fully featured eCommerce management platform for Magento. It includes:
Enhanced search and filtering
Custom-tailored product recommendations
Flexible merchandising tools
Product-specific fine-tuning
Sales and campaigns analytics
Scheduled campaigns and promotions
How can you benefit from using Klevu?
Achieve higher conversions
Make product discovery easier with optimized search and personalized recommendations with Klevu AI.

Tune products to your needs
Highlight higher margins or trending products and brands with sales strategy customization.

Grow your business
Understand your customers at every stage of their journey, offer them the most relevant products, and grow your revenue by up to 37%.
To sum up
The choice of AI integration for Magento 2 depends on your business's priorities, goals, and available funds to purchase solutions.
If you need simple but effective search optimization, you can opt for any basic extension functionality. If you require advanced AI and ML features, like analytics and personalized email campaigns, and naturally complement the UI with hints and pop-ups, you would want to go for advanced features set offered by Nosto, Hello Retail, or SLI Systems.
No matter whether you decide in favor of the listed extensions or need a custom solution, our experienced team of developers will integrate and configure the necessary integration to match your business's needs.
Ready to elevate your eCommerce game with our solutions?
You share your needs – we tailor a custom solution for you.