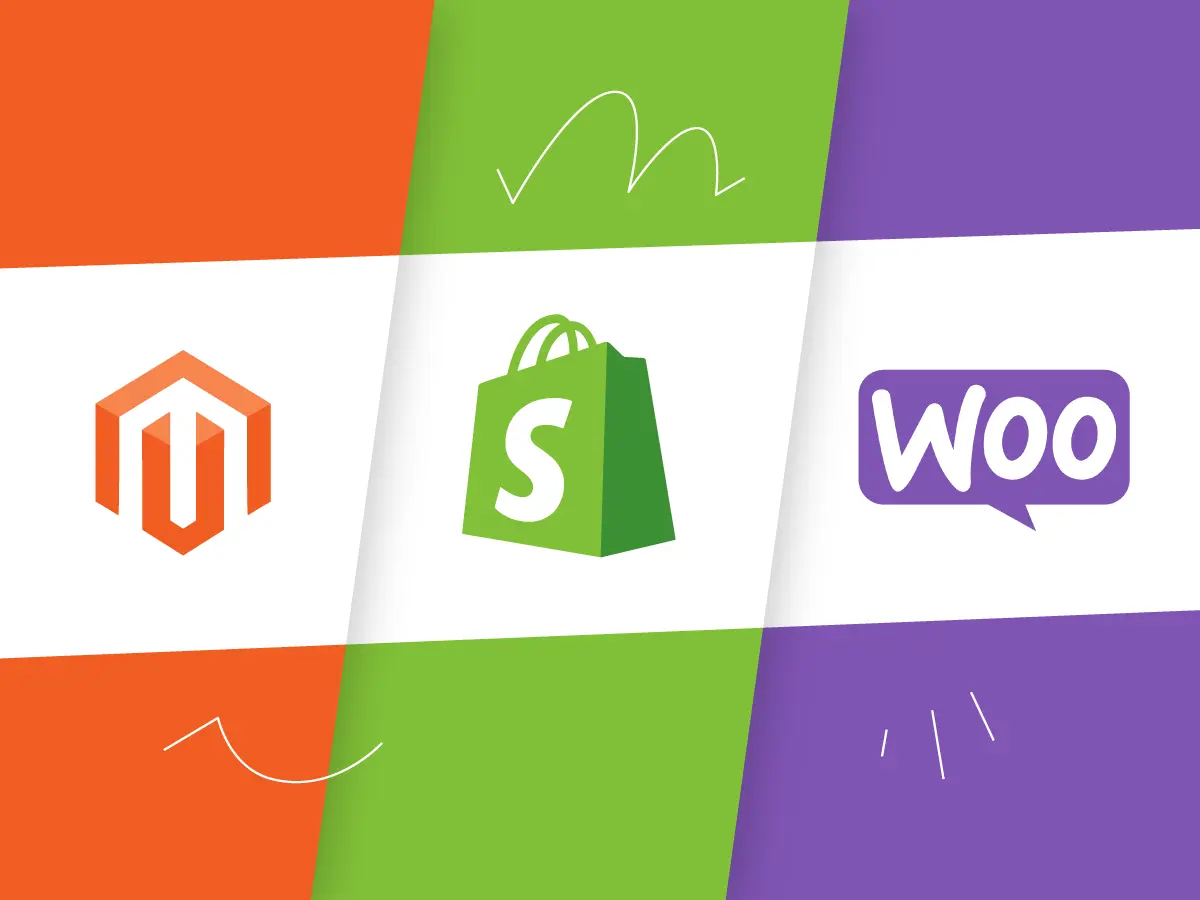 The similarities between Magento, WooCommerce, and Shopify are like those between planes, trains, and cars. They are all vehicles but have different purposes and require different maintenance. Now, let's find out what kind of business each platform is for, and which will be more profitable for you.
First, we'll look at each platform's unique pros and cons — the features that set them apart from the competitors. Then we'll compare all three platforms across all the essential characteristics.
In 30 minutes, find out which store is right for your business in terms of functionality, ease of management, and price.
Magento
Resume
Easy to install ⭐☆☆☆☆
Easy to use ⭐⭐☆☆☆
Third-party developer involvement: Necessary
Magento is one of the most popular ecommerce platform worldwide. Its market share is about 1.7%.
It is a highly functional open-source platform that can do almost anything. But customization is an A-level task, and you can't do it without a team of developers.
Magento is best suited for medium and large businesses. For small businesses, it may simply not be financially feasible, but more on that later.
Pros
Flexibility
As an open-source platform, flexibility and customization are Magento's middle name. Want to create localized content for different regions? You can. Want to build a custom storefront? No problem. Want to create your own product attributes and types? Sure.
Variety of built-in features
The list of publicly available Magento features is 4 pages long. The description of the additional features of the paid version of Magento takes up the same amount of space and even a little more. It's very generous.
Here are some free tools:
Marketing, promotions, and conversion tools

Related products, up-sells and cross-sells
Catalog promotional pricing
Recently viewed and compared products
Newsletter management

Search Engine Optimization

Google Site Map
URL rewrites
Auto-generated site map
Auto-generated popular search terms page
Google Content API for shopping

Site management

Multiple websites and stores control from one Administration Panel
CAPTCHA functionality

Checkout, payment, and shipping

Saved shopping cart
Integration with multiple PayPal gateways

International support for localization, multiple currencies, and tax rates
The paid version of Magento also includes:
Customer segmentation, targeted promotions & merchandising
Automated email marketing reminder
Private sales
Gifting options, rewards points, store credits
Multiple wish lists etc.
Powerful analytics
Even the free basic version of Magento offers extensive reporting. On some other platforms, you would have to pay extra for this functionality. For a store owner, marketer, and sales team, this information is invaluable.
Here are some of the features:
Sales and tax report
Abandoned cart report
Best viewed and purchased products report
Low stock report
Total sales invoiced/refunded
And, of course, Magento supports integration with Google Analytics.
Cons
Complex installation and customization
You won't be able to move an inch in Magento's customization unless you're a programmer. Even downloading and installing the program requires some technical skills.
Installing extensions, adding new features, etc., is also a programmer's job. And usually, it's a pretty tough one.
The theme (i.e. the appearance of the store) is also likely to be customized, as far as there are only 8 themes available in the Magento Marketplace.
High price
Magento has a free and paid version. But in practice, you will pay for both because you need a powerful development team to work with either.
In Magento Open-source, you have access to basic analytics, reporting, some marketing tools, etc. At the same time, you will need to take care of
Hosting — $10–$50 per month
Security — for example, an SSL certificate from $50 to $300 per year
Advanced functionality ($0–15,000 for the extension), etc.
Additional costs include transaction fees (2% to 4%, depending on the payment platform) and credit card processing fees.
Magento Open-source also has no support. You have to search for answers on Google or in forums or contact your developers. The average cost of their work is $40 per hour.
The exact price of the paid version of Magento is not available until you contact Adobe directly. They will calculate the price based on your annual gross revenue, but it will definitely be at least $22,000 annually. The price will be much higher if your AGR is over $1 million.
WooCommerce
Resume:
Easy to install ⭐⭐⭐☆☆
Easy to use ⭐⭐⭐☆☆
Third-party developer involvement: It will probably be necessary
WooCommerce is the most popular ecommerce platform, with a market share of 39%. It is actually a plugin for WordPress. That is, you first install WordPress, then "attach" WooCommerce to it.
The platform is primarily intended for small and medium businesses. Creating a store here is easier than with Magento, and you can build a simple website even without programming skills.
Pros
Free access + paid access
WooCommerce is originally an open-source platform. This means that you can use it for free. However, that doesn't mean you don't have to pay for anything.
As with Magento, you have to pay for a domain, hosting (starting at $10), security (starting at about $60), and additional functionality (extensions). Plus, the cost of a team of developers and designers if needed — about $50/per hour.
If you want to create a store on an all-inclusive platform and have access to various tools at once, go for Woo Express.
This is in fact, an optimized version of WooCommerce that includes the most necessary features and tools. With it, you can get your store up and running faster and more easily. It has two plans: Essential or Performance.
The Essential plan (€25/month) includes:
Domain
Unlimited number of administrators
50 GB of storage space
Unlimited number of products and services
Automatic backup + quick recovery
Real-time analytics on the dashboard, etc.
The Performance plan (€45/month) also includes:
Referral programs
Loyalty programs
Ability to offer bulk discounts, etc.
Powerful blogging tools
A quality blog is a powerful marketing tool.
First, companies that blog receive 67% more leads per month.
Second, blogs can increase the number of indexed pages by 434% and links by 97%. This is a great way to improve your SEO performance and reach the top of search results.
Third, it is a way to build trust between the company and the customer.
If you plan to make posts an essential part of your promotion, WooCommerce can be a good solution for you. It has all the tools you need to create an effective blog.
Platform capabilities grow with your business
Corporate customers can expect special offers. If a company actively uses WooCommerce, it can upgrade to Woo Enterprise. Its benefits are:
Support for the unique needs of your business
Services of a manager to help you set up and develop your business
Discounts (up to 100%) on hosting optimized for WooCommerce
Discounts for official WooCommerce extensions
Priority technical support
Tell us a little about your business, and we will help you choose the best platform for your future store. No commitment is required.
Cons
No domain and hosting
It is your responsibility to register a domain and host your website. Free WooCommerce does not offer this. In terms of money, you can do it for a few dozen dollars a month. But the inconvenience is different. You'll have to work with third-party resources, control the consistency of payments, communicate with various technical support teams, and so on. It's not tragic, but it's not too comfortable.
Limited technical support
Since WooCommerce is free, technical support is also limited. If you only use the WooCommerce core, you won't get support via email. Your way is to search for answers on the forums. Live email support is only available for paid WooCommerce.com products.
Outdated free themes
Woo Theme Store offers 73 themes, 3 of which are free. They look outdated and some of them lack functionality. For example, the first screen of the Boutique template has no engaging features like product photos, CTAs or discount announcements.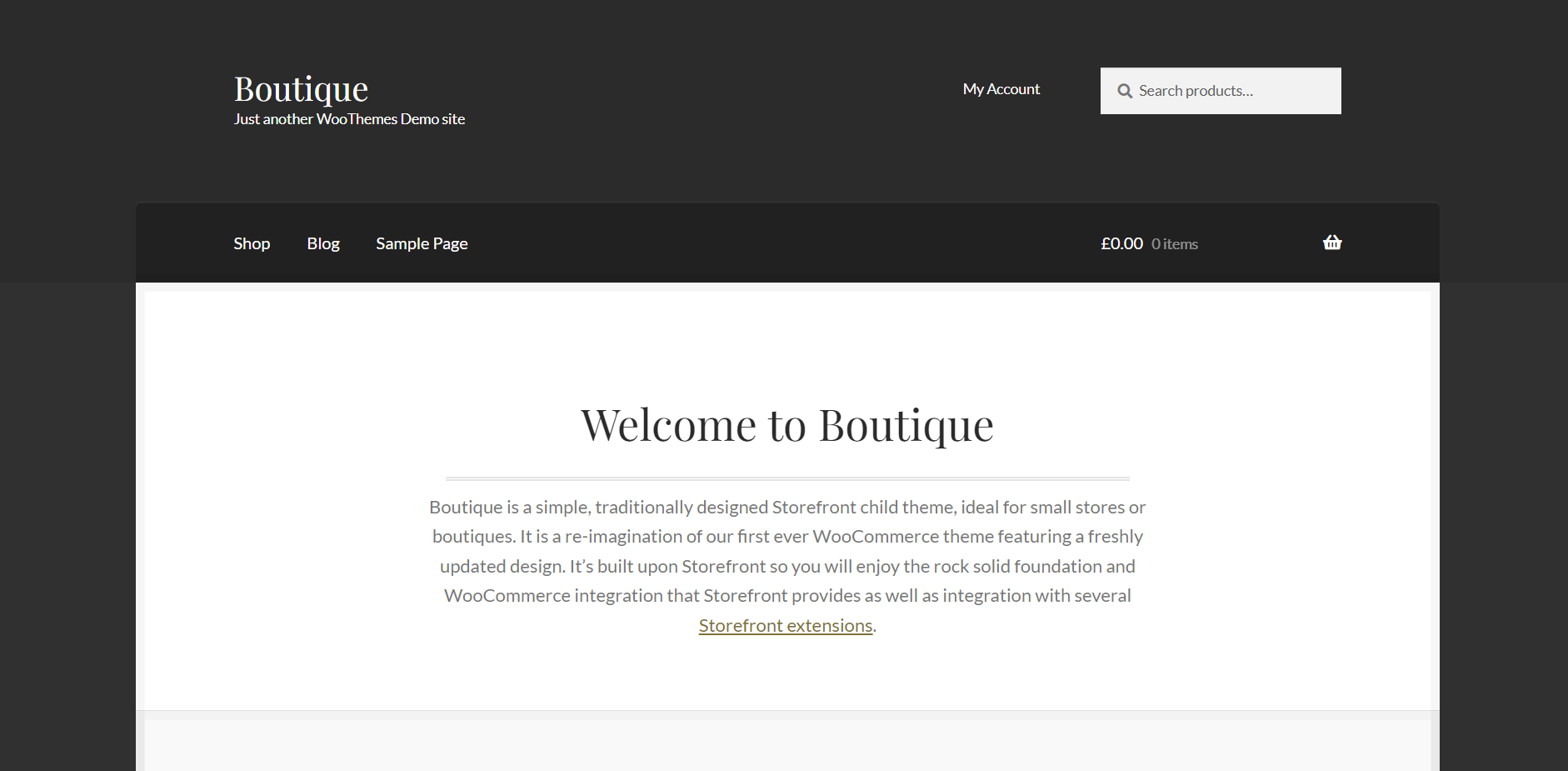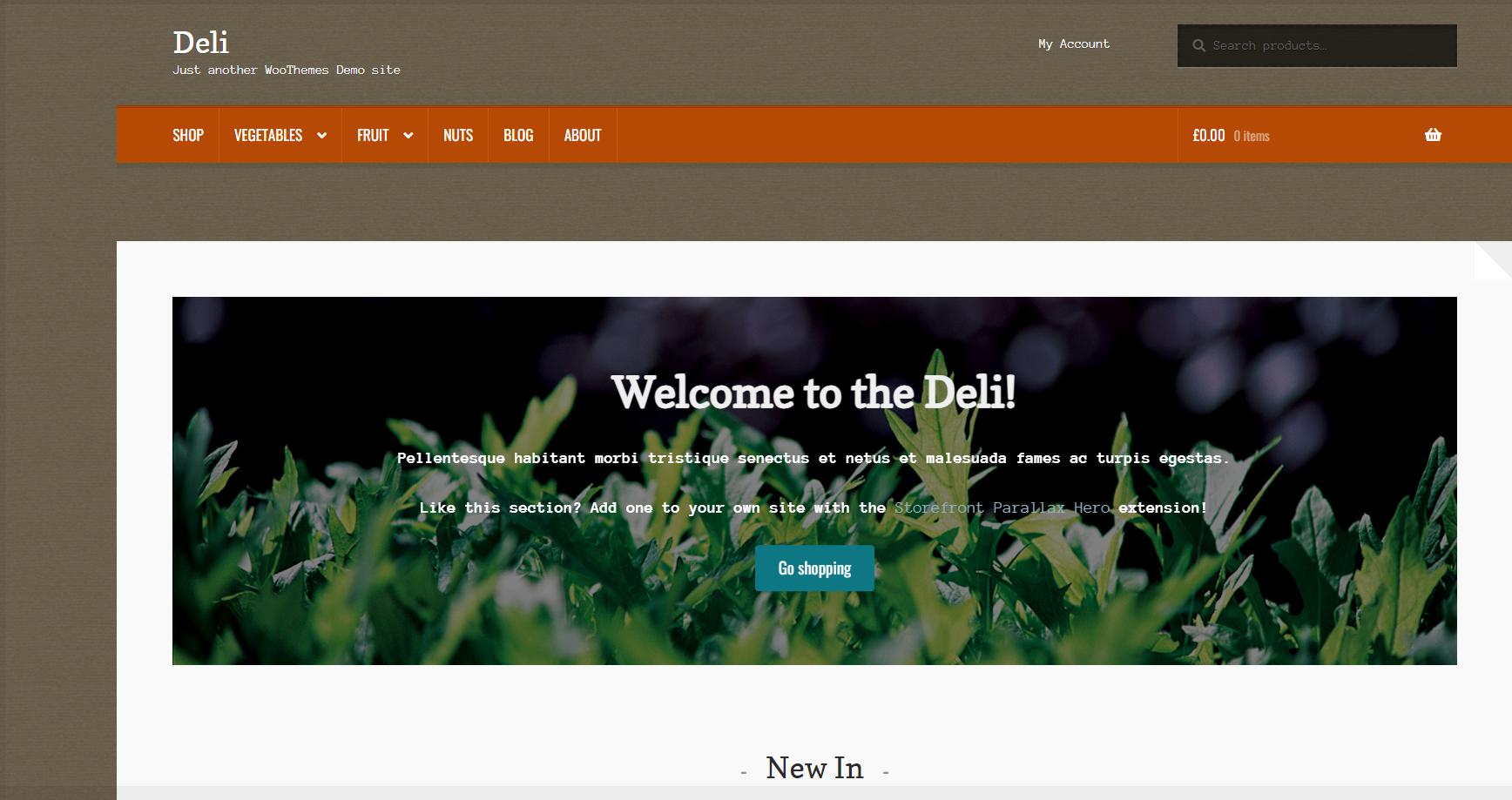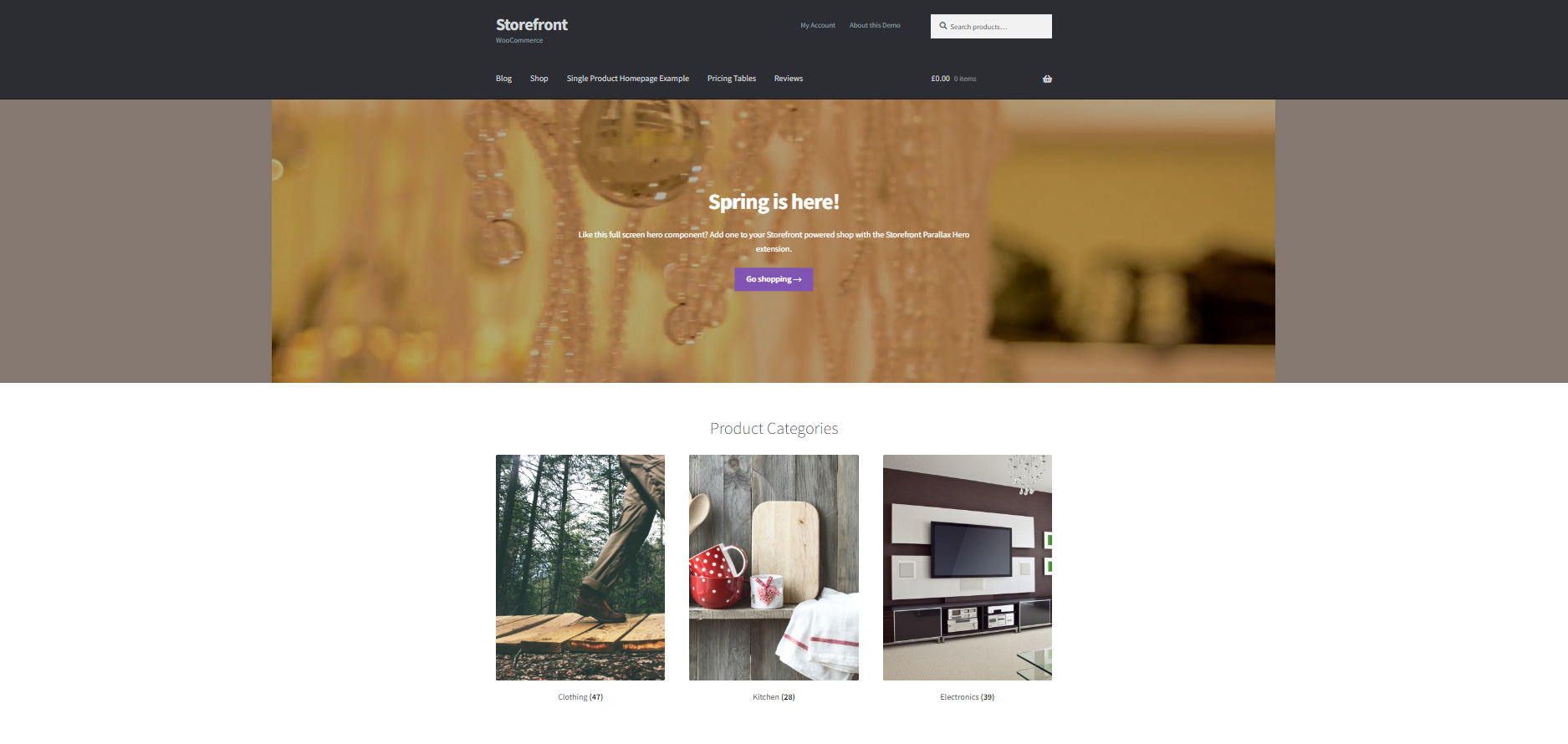 WooCommerce themes look a bit outdated. Source: WooCommerce
Shopify
Resume:
Easy to install ⭐⭐⭐⭐☆
Easy to use ⭐⭐⭐⭐⭐
Third-party developer involvement: It will probably be necessary
Shopify is the fourth most popular ecommerce platform in the world, with 10% market share.
It's an all-in-one platform. All the essential applications and features are either built-in or available from the App Store.
If we compare Shopify and Magento with WooCommerce, the former requires much less customization.
Moreover, Shopify works for all types of businesses — from micro to enterprise.
Pros
Easy startup
Of all the platforms reviewed, Shopify is the only one that allows you to start working with your store here and now. You don't need to download any software or know any code.
You can simply sign up, choose a template (theme), and see how your site will look right away. Most themes look modern, responsive, and user-friendly.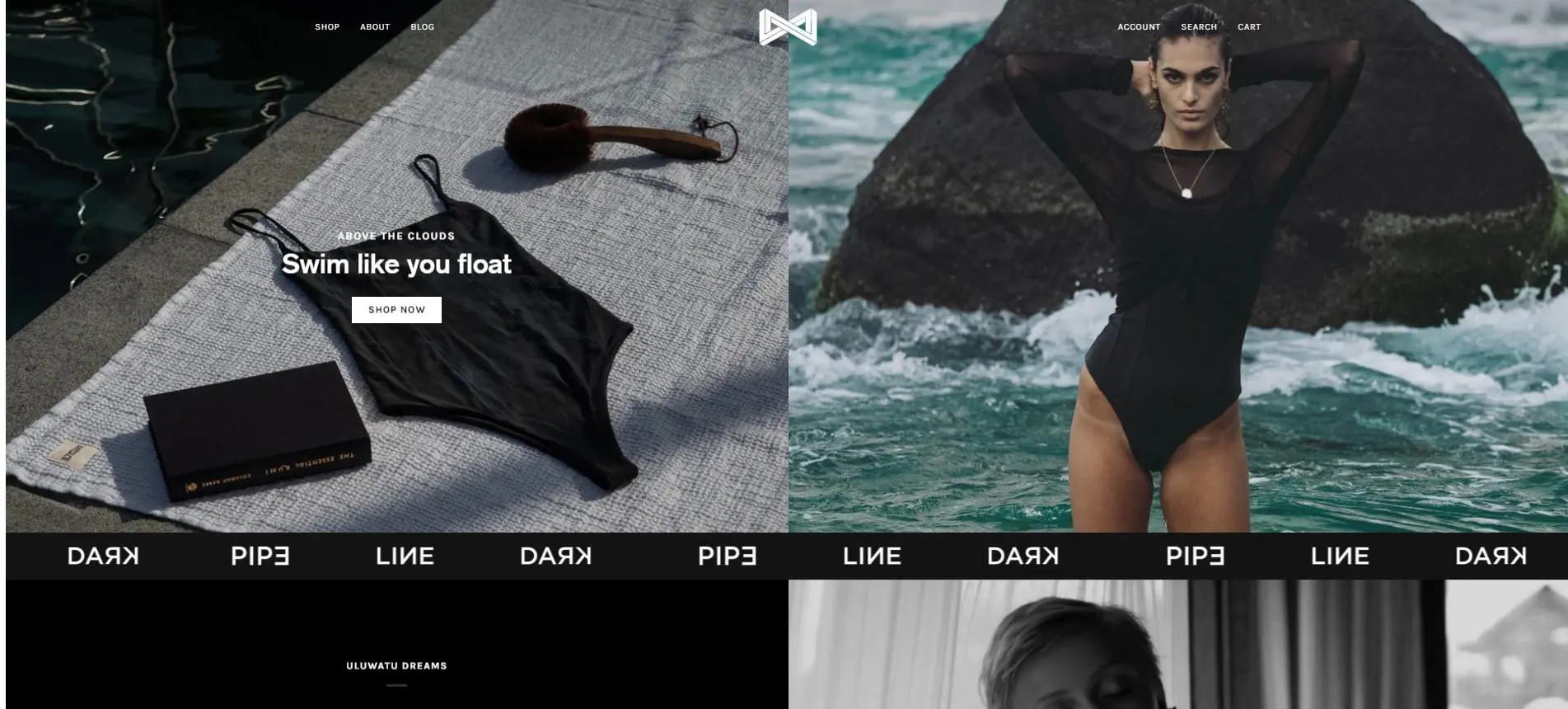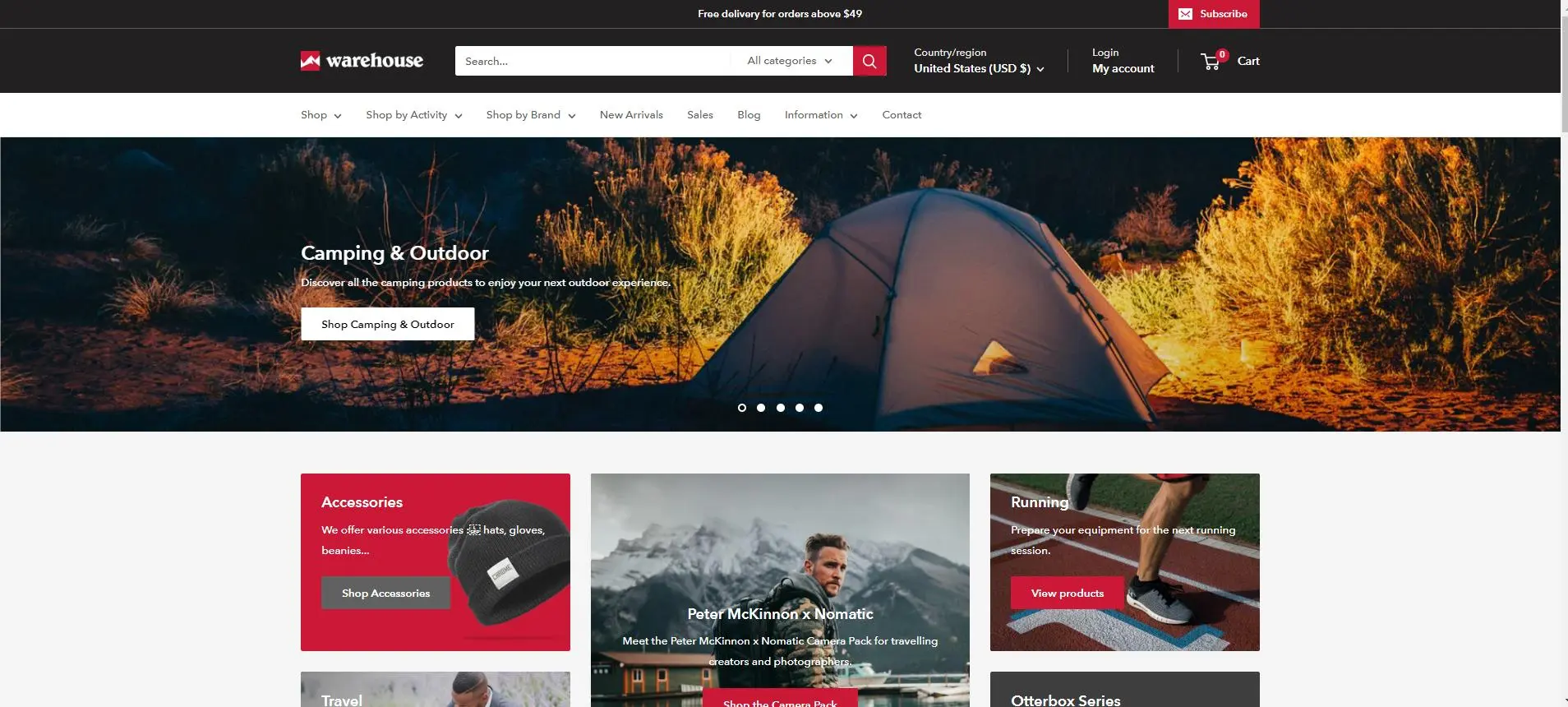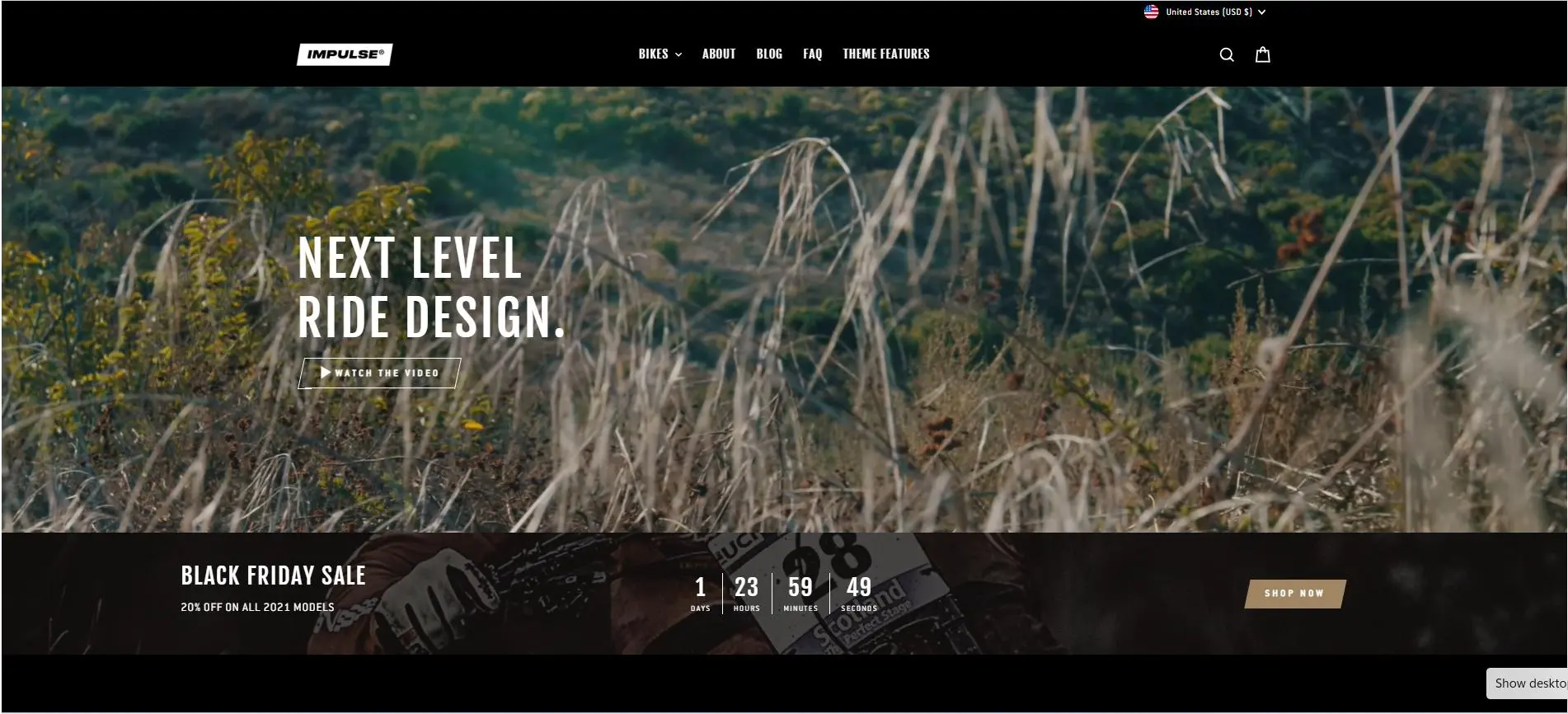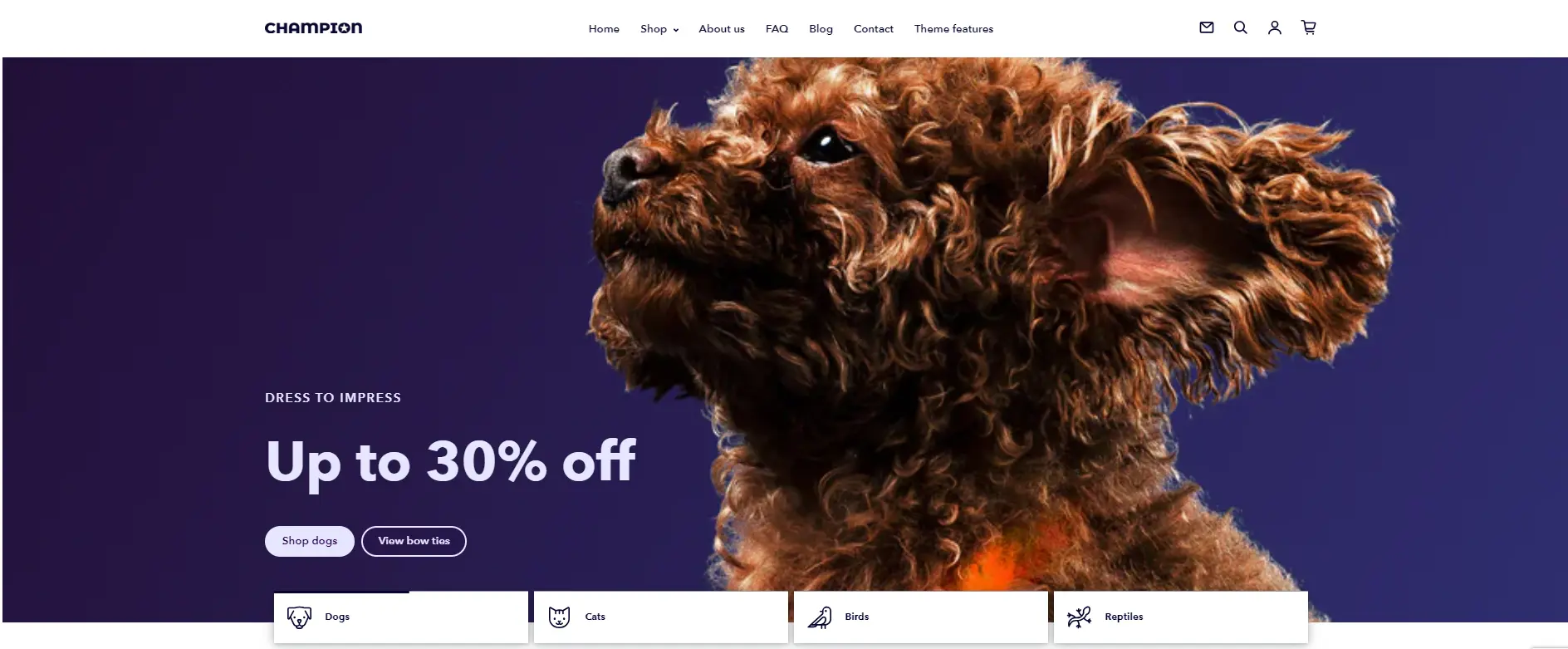 This is what some of Shopify's themes look like. Source: Shopify Themes
At the same time, customization is available if you want to make your store truly unique. Developers can make it happen if you want a non-standard storefront or an out-of-the-box interface.
Startup investments won't burn a hole in your budget. There are three main pricing plans:
Basic for individuals and small businesses — $24 per month if paying annually
Shopify for small businesses — $69 per month
Advanced for medium and large businesses — $299 per month
The free trial is 3 days. The following 3 months are $1 each. And only after that does a full subscription kick in.
Fraud prevention
Shopify has launched a real anti-fraud campaign. It has a scam analysis, fraud control app, Shopify Protect, Shopify Flow, dynamic 3DS, card testing protection, dispute management, proxy detection, authorization rate optimization, and payment capture control.
These are all different methods and tools to protect your business. They reduce the risk of fraudulent chargebacks, credit card scams, and more.
POS system
A native POS (point of sale) system is a must for businesses that sell online and in physical stores. Shopify has one. It is software that synchronizes the payment system, terminal, cash register, and your store itself.
It allows you to accept payments, control inventory, collect sales analytics, and instantly synchronize information between your offline and online stores.
Basic POS features are available to all users of Shopify's basic plans.
Cons
Industry restrictions
Shopify doesn't allow you to sell everything you want. At least not what is illegal. Drugs, pornography, products, or services that violate intellectual property, human parts — definitely not.
Some other goods can be sold with restrictions. For example, you can build a website, but you won't be able to connect Shopify Payments or appear on the Shop app. Such restrictions can be placed on alcohol, tobacco, gambling, weapons, etc.
At the same time, different countries' laws are considered. For example, sellers from the US and Canada can sell cannabis and cannabis-based products if they have the appropriate licenses.
The need for paid applications
Most of the features an online store needs are built into Shopify. However, if you need specific functionality, you will need to download it from the App Store. On average, sellers have 6.
Many of these apps have a free plan. However, the premium version can cost several hundred dollars.
Comparison: Shopify vs. Magento vs. WooCommerce
After a detailed review, let's dive into the difference between Shopify, Magento, and WooCommerce.
Features
Shopify
Magento
WooCommerce
Target audience
Target audience
Micro, small, medium, large businesses, enterprises
Medium, and large businesses
Small, and medium businesses
Free trial version
Free trial version
3 days
Open-source
Open-source
Pricing
Pricing
Starting at $24/per month
Free
Free
Easy to get started
Easy to get started
Easy
Difficult
Medium
Technical support
Technical support
24/7
For Enterprise customers only
For apps and extensions customers only
Hosting
Hosting
Included
No
No
Mobile friendly
Mobile friendly
Yes
Yes
Yes
Extensions and apps availability
Extensions and apps availability
8000+
3100+
800+
Themes
Themes
146 (12 free)
8 (2 free)
73 (3 free)
Themes in EvatoMarket (2023)
Themes in EvatoMarket (2023)
1 835
347
1 472
SEO
SEO
Yes
Yes
Yes
Analytics
Analytics
Google Analytics + System Analytics
Google Analytics + System Analytics
Google Analytics + System Analytics
Enterprise version
Enterprise version
Yes
Yes
Yes
Built-in Point of Sale
Built-in Point of Sale
Yes
No
No
Customization
Customization
Yes
Yes
Yes
To sum up, the choice of platform should depend on the needs of the business. Take Magento if you want to build a prominent mechanism for a current or future corporation. If you are used to WordPress and want to extend the functionality by coding, then choose WooCommerce.
If your path is modern designs, cloud technologies, relatively easy customization, and simple management, then Shopify is for you.
Request a store that looks like a million dollars, works flawlessly, and will be ready in weeks.
Get free consultation